Anubhuti is abuzz with activities throughout the year. Here is a glimpse of activities that brighten life at Anubhuti round the year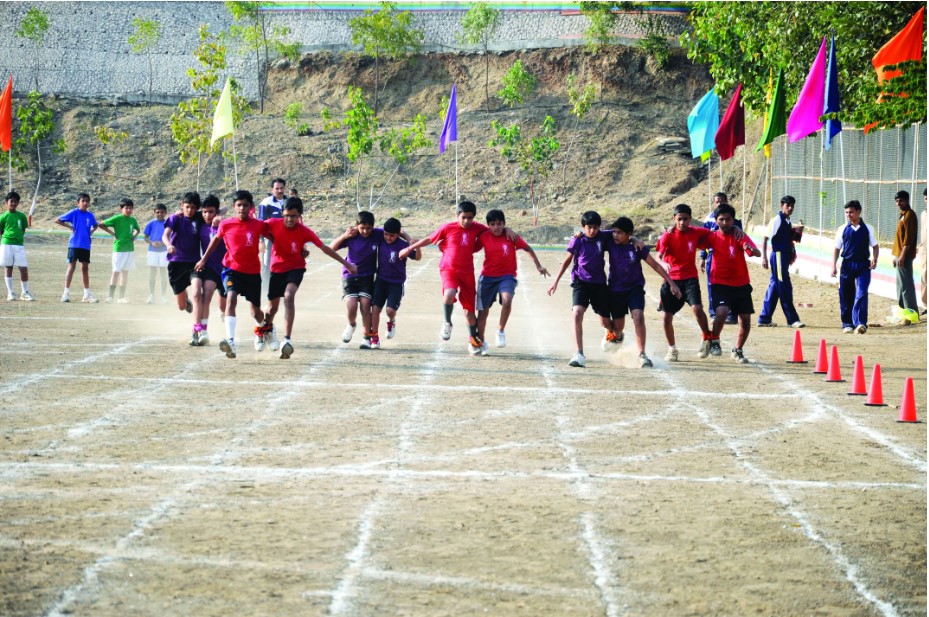 Sports & Yoga
Anubhuti lays great stress on the physical development of children. Half an hour in the morning is set apart for P.T./Yoga for which there are specialist teachers. The tradition of 'Yoga' initiated by the ancient rishis is followed in Anubhuti to perpetuate the 'sanskaras' of our ancestors. These sessions which focus on the spiritual and health aspects help the students to improve their academic skills as well. Excellence in sports activities also gets enhanced due to Yoga techniques. Improved immunity and concentration accelerate the performance.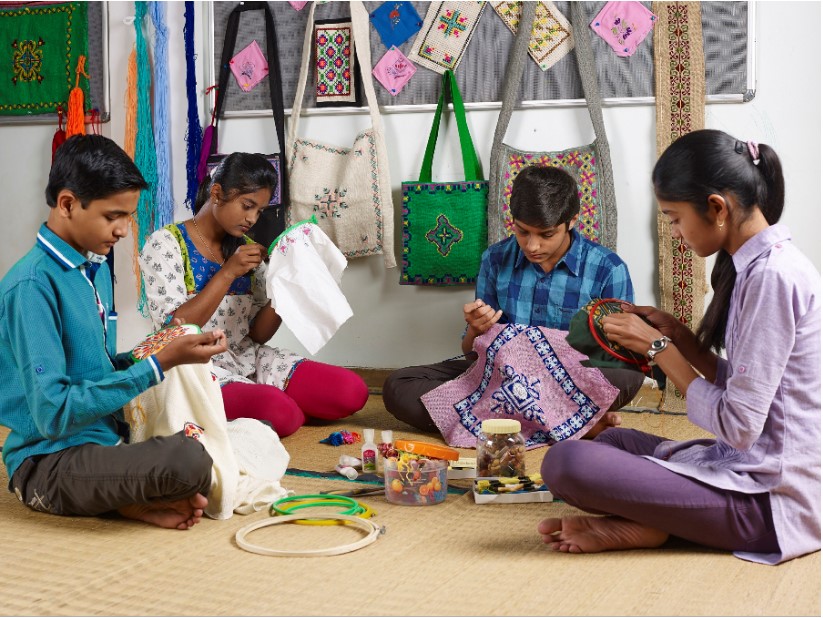 Arts & Crafts
At Anubhuti, Arts and Crafts form part of the curriculum on par with other subjects. Timetable allots block periods for arts and crafts to ensure adequate time for related activities. Three art teachers from Vishva Bharati educate children in drawing, painting, pottery, batik etc. We also engage specialist teachers. We have acquired a kiln (furnace) for pottery. Workshops led by experts in different art forms are held every year; such as by Sharmila and Manoranjan Das in embroidery, Madhubani painting, wood craft, pottery, candle making etc.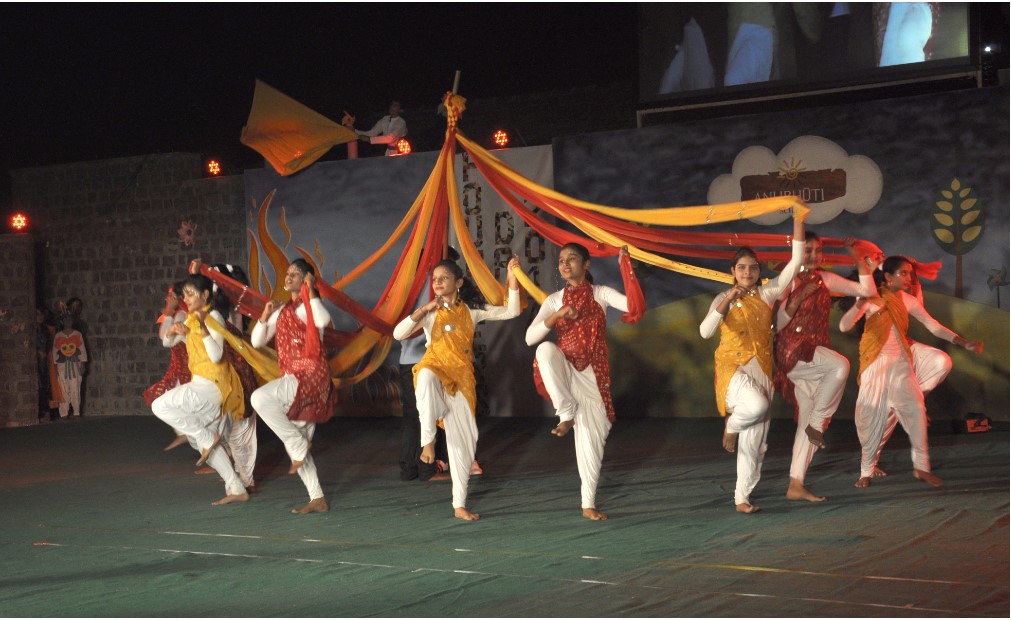 Music, Dance & Theatre
Training is imparted to interested children in Hindustani Music with the required accompanying instruments such as synthesizer, guitar, tabla and flute. Morning assemblies at Anubhuti are mostly musical sessions filled with chanting and singing. Anubhuti teaches different forms of dance. Children learn local folk dances with the help of external faculty and perform in full costume on festive occasions. Parumita Maitra and Tarun Ghosh of Kolkata held a week long dance workshop.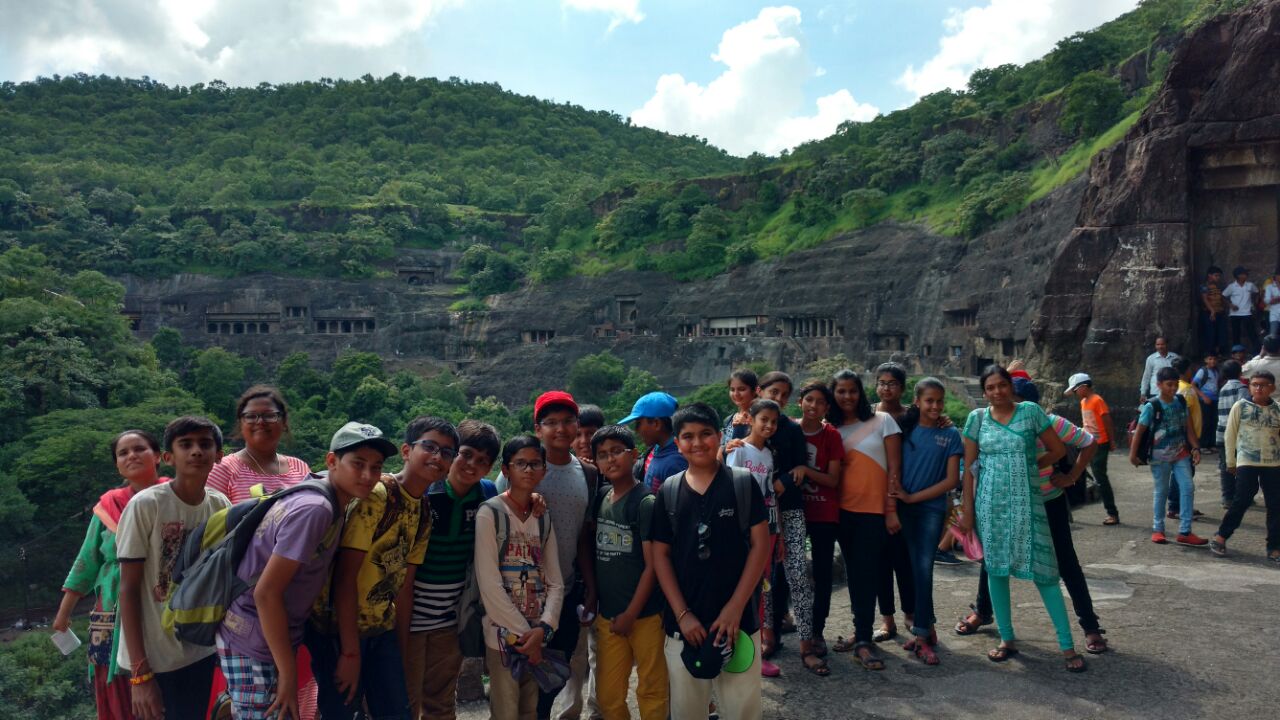 Excursion
When we travel, we get out of the old and settled habits of our daily lives and feel inspired to see the world anew. This heightened sense of awareness stays with us when we go home and permanently influences our perspective on life. Excursions at Anubhuti combine education and enrichment experiences that leave lasting impressions on the minds of our children. Students are taken out for short and extended excursions. Hampi, Mysore, Pondichery, Nainital, Almora, Delhi, Jim Corbett National park etc are only some of the places visited.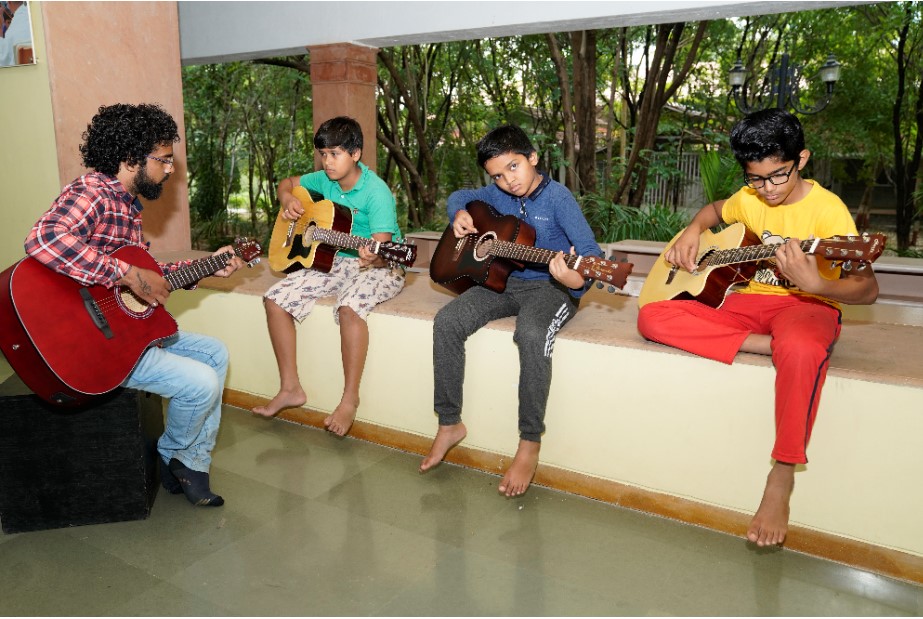 Hobbies
All the students of Junior School engage in one hobby or the other on weekends. They have many to choose from – guitar, flute, tabla, synthesizer, dance, Hindustani music, pottery, art etc. Specialist teachers have been employed for each of these hobbies. Students spend nearly two hours on Saturdays and Sundays. Co-curricular activity is a thrust area in Anubhuti. We sincerely believe that a sense of rhythm, melody and harmony will help the students perform better in academics on the one hand and make them better human beings on the other.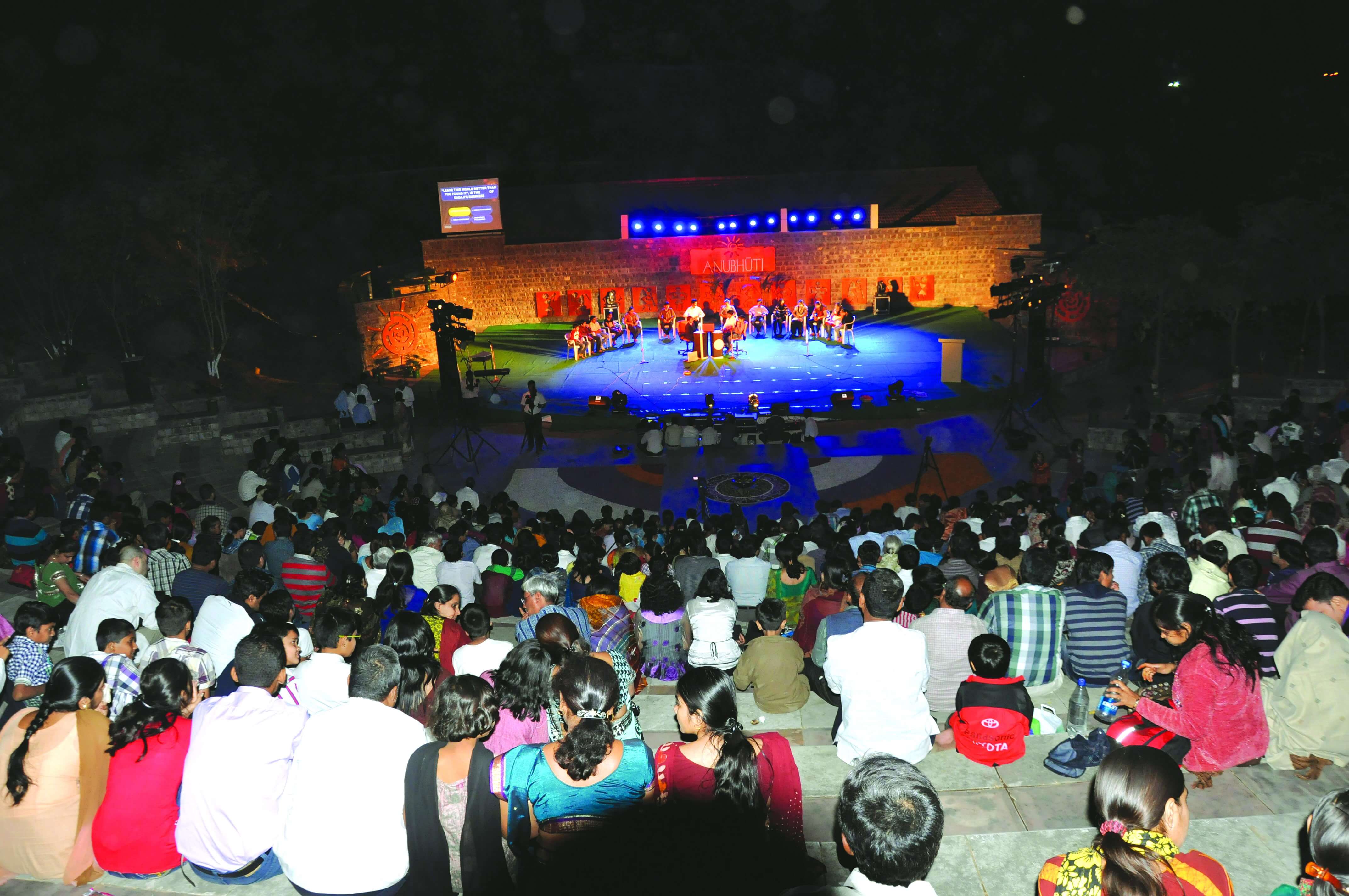 Amphitheatre
We have an open air amphitheater which spans over 15058 sq. ft. area with dressing rooms. Traditionally the Founder' Day celebrations happens at the amphitheater.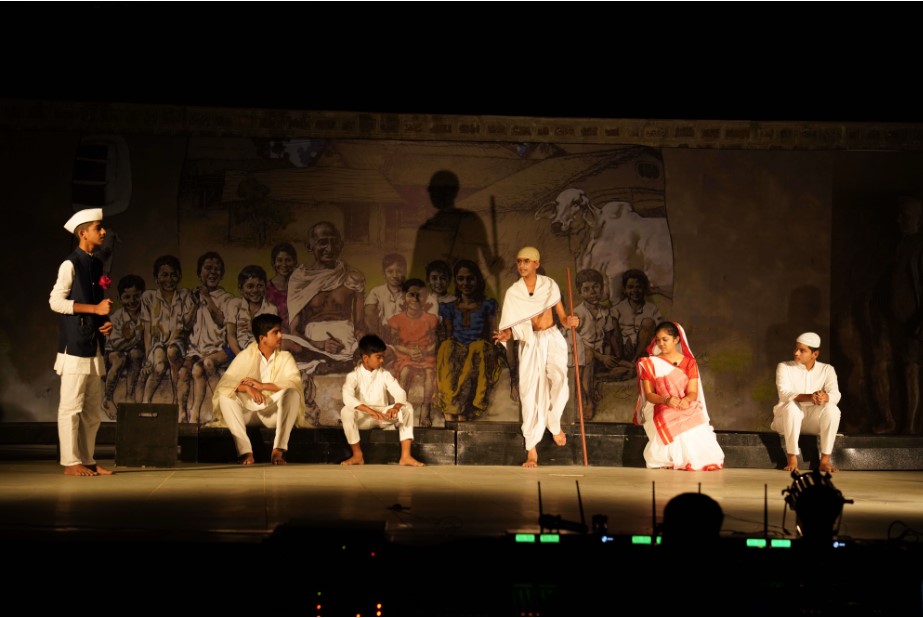 Founder's Day
It is a special day for which preparations start right from the start of school after summer vacation. A theme is chosen and various ways by which the theme is expounded goes into the preparation. Parents, special dignitaries, top performers from the previous year examinations, some alumni who are given Young Entrepreneur Award and so on. It ends with a gala dinner. It is the most memorable day in the school because this is a tribute to beloved Dadaji, the Founder-Chairman, whose Birthday it is.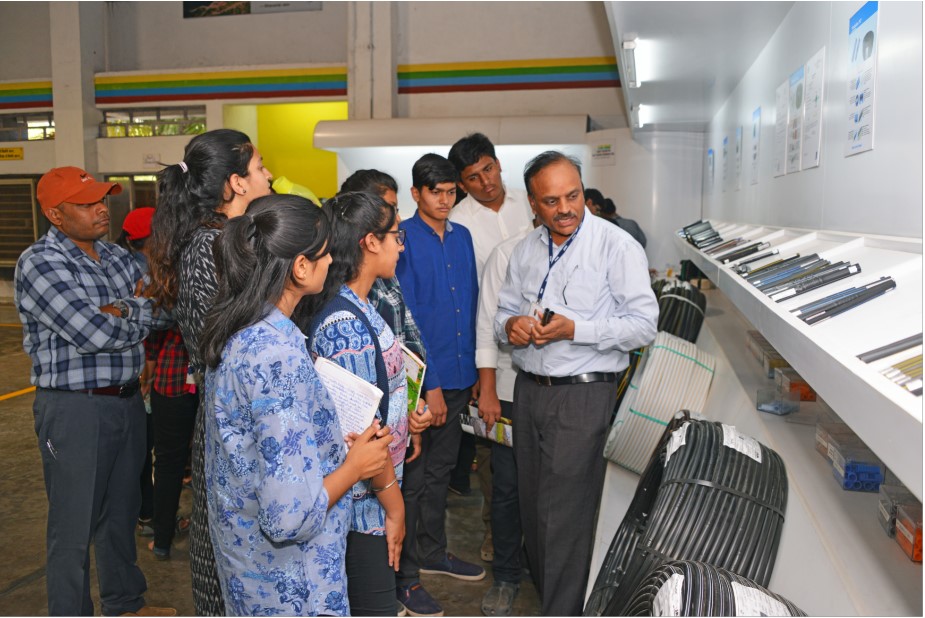 Field Trips for Academic Enrichment
There are concepts that a teacher can explain in a classroom or outside the classroom but there are some concepts which need interaction with professionals on the field or a visit to production centres to have hands-on experiences. So Field Trips are organized regularly where necessary.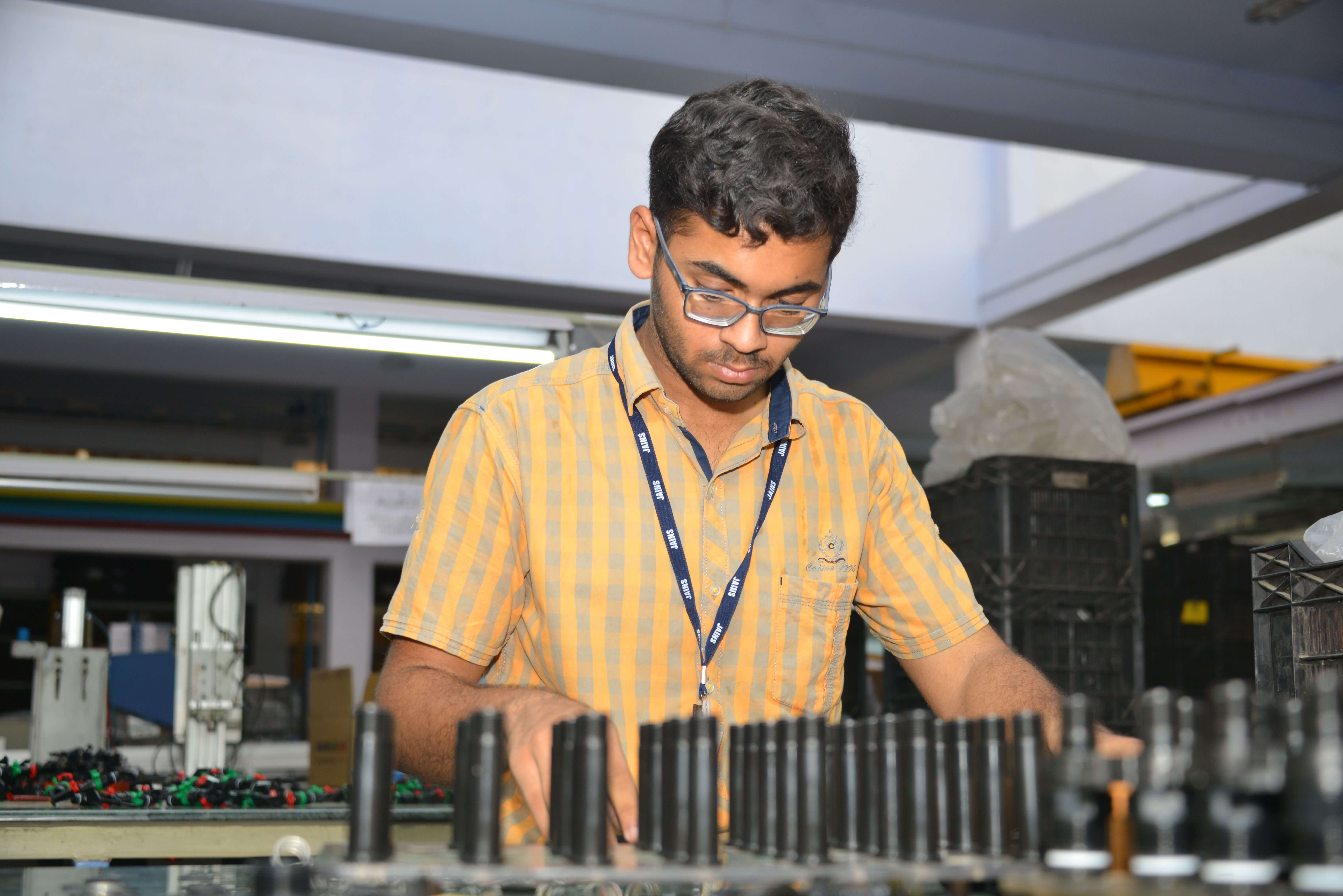 Entrepreneurship & Internship
The school has introduced the Entrepreneurship Course for Class 11 students. This is the initiative of the school exclusively, and springs from the SoP which states Enlightened Entrepreneurship as one of the pillars on which Anubhuti stands; not a subject to be tested by the Council. It aims to give students the wherewithal of who an entrepreneur is and what one is up against in the world of business.
Another important programme the school has started is the Internship Programme. In this Internship, students are exposed to all that happens in a big company, right from the time a customer places orders till the time the product is dispatched and accounted for. Students of Class 10, 11 and 12 are given this opportunity.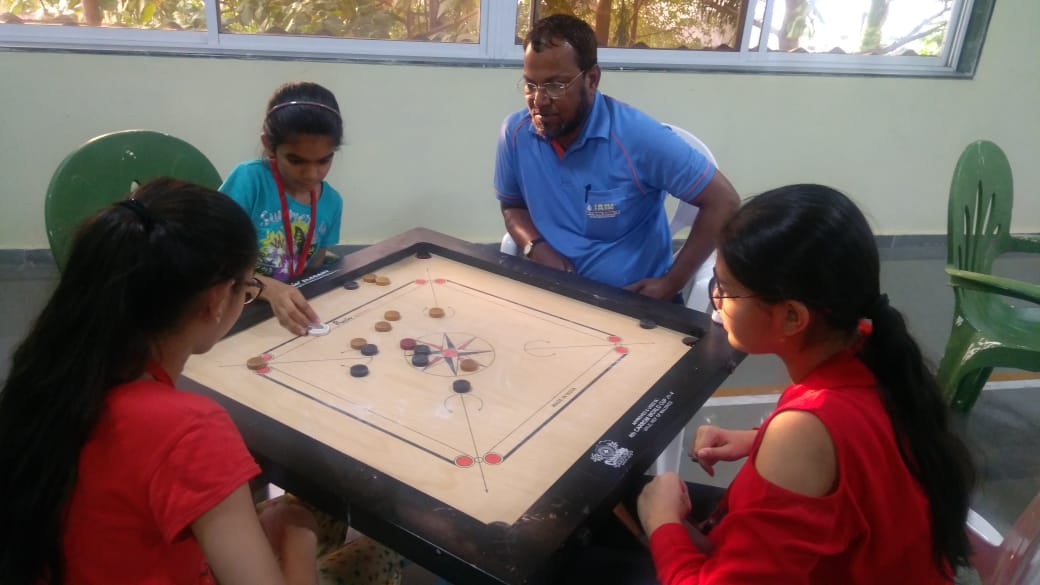 Summer Camp
It is for the benefit of those students who have not experienced Anubhuti life, Summer Camp is one opportunity where for a short duration of time they take part in activities that regular Anubhuti students do apart from academics.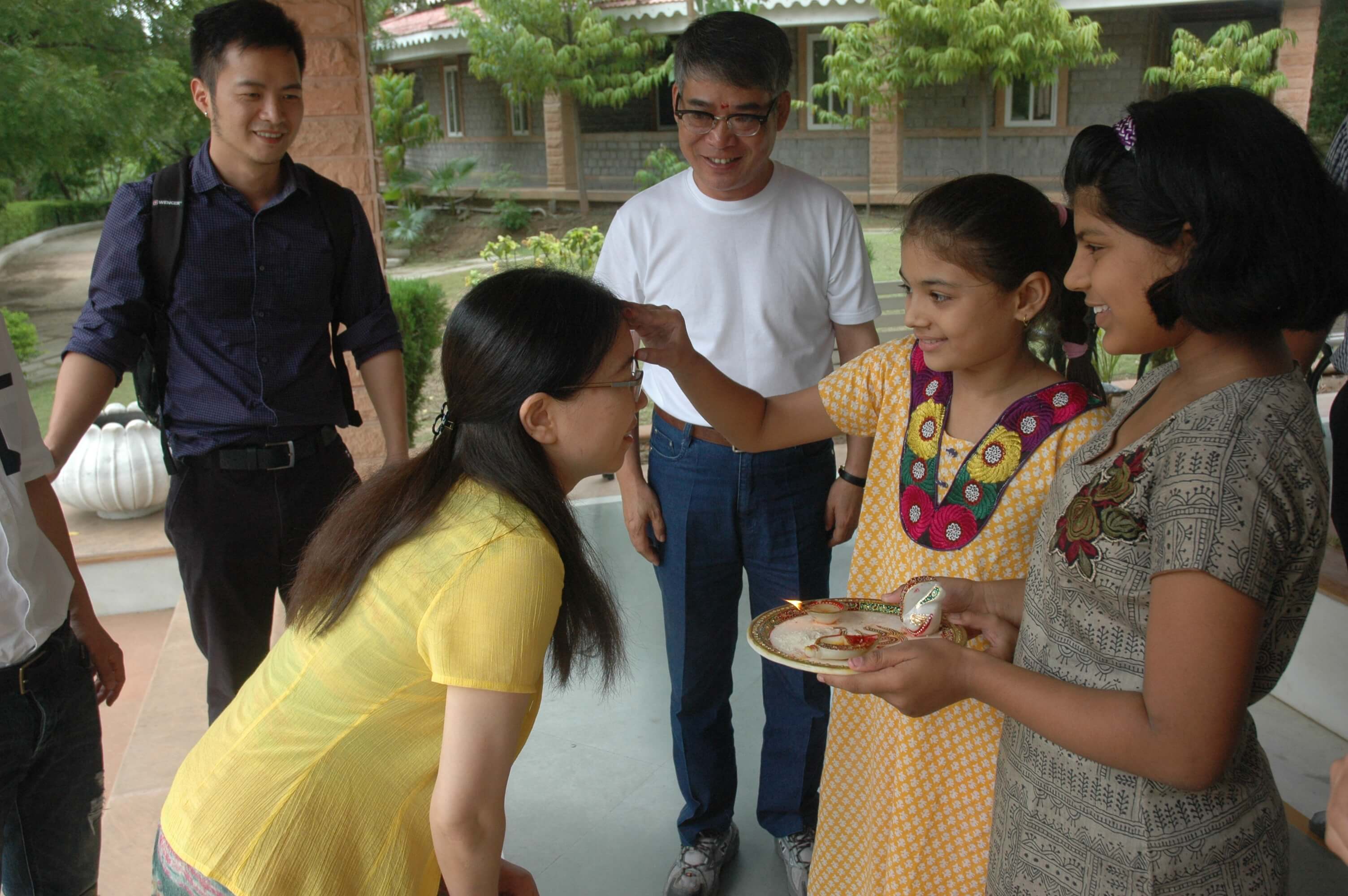 Visit of Eminent Dignitaries
There are moments which are unique in their own right. Of particular interest is the visit of some luminaries starting from President Ramagoolam of Mauritius and his wife, Dr Raghunath A Mashelkar, Dr Narendra Jadhav, Dr Anil Kakodkar, Justice Chandrashekhar Dharmadhikari, Devendra Raj Mehta and performing artists Rohini Hattangadi, Hemamalini, Amjad Ali Khan, intellectuals like Balachandra Nemade, academicians from Harward University, Nebraska University, Diplomats, and list has no end and they leave behind rich memories.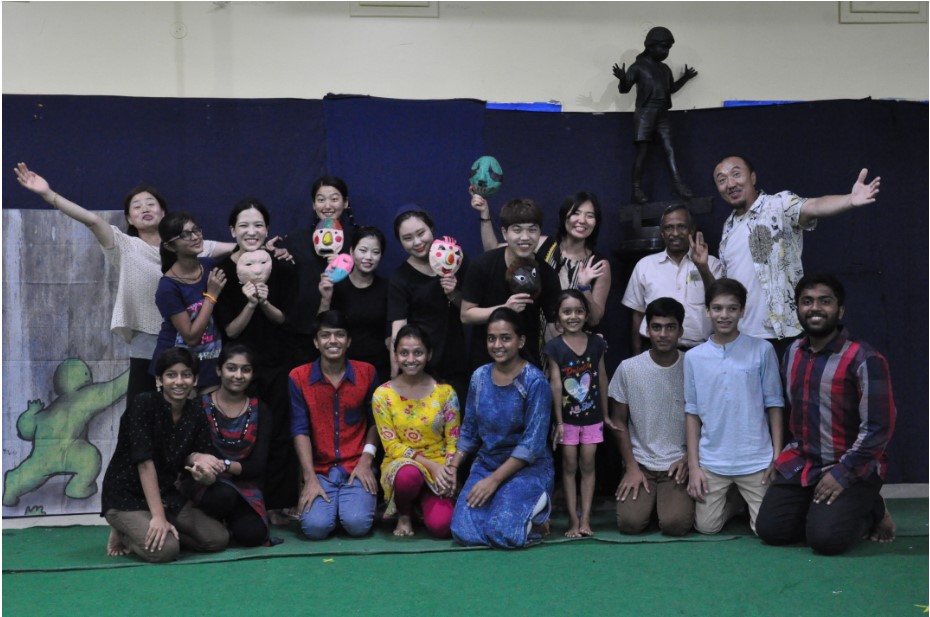 Exchange Programmes with Foreign Academia
University of Nebraska sends students every year for internship. They interact with Anubhuti English Medium School in Jalgaon and stay with the students here at Anubhuti School. Wakayama Prefecture organizes Asian Oceanean Student Forum in Japan every year. Anubhuti is the only school representing India at this Forum. Students and teachers are invited every year where they share research work on several issues. Israeli Youth stayed in Anubhuti to learn about Indian Culture and so did South Korean Youth Forum which spent a comparatively short period of time. Anubhuti students gain rich experience while interacting with these youth for a wide exposure and understanding of diverse cultures.