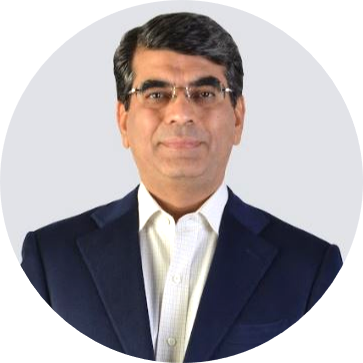 Atul B. Jain
Chairman
Education in schools is being revitalized as methodologies that industrial revolution imposed on schooling have now taken a back seat. Modern thinkers… be it Piaget, Steiner, Montessori, Krishnamurthy, Skinner, Gardner or even Gandhiji… have brought in new perspectives culminating in the new pedagogies that have now adorned educational initiatives world over.
Anubhuti, the very name, defines Experiential Learning and Holistic Approach to education. The founder chairman saw to it that Anubhuti is fully furnished to give its pupils opportunities to pursue their talents in a variety of activities…. Arts & Crafts, Music, Dance, Drama, Sports, Yoga, Nature study, Astronomy and many more.
The present pandemic which has impacted the entire world has opened new avenues for Education. The old has no alternative but to yield to the new. One needs to be open to accept change and adapt to the new norm. It shall be the endeavor of Anubhuti to do all it can to adapt to these changes cautiously but consciously that the values that have stood the test of time, are never compromised with.
It is my firm belief that Anubhuti will emerge a strong force to reckon with as it stands on terra firma to withstand winds of change.